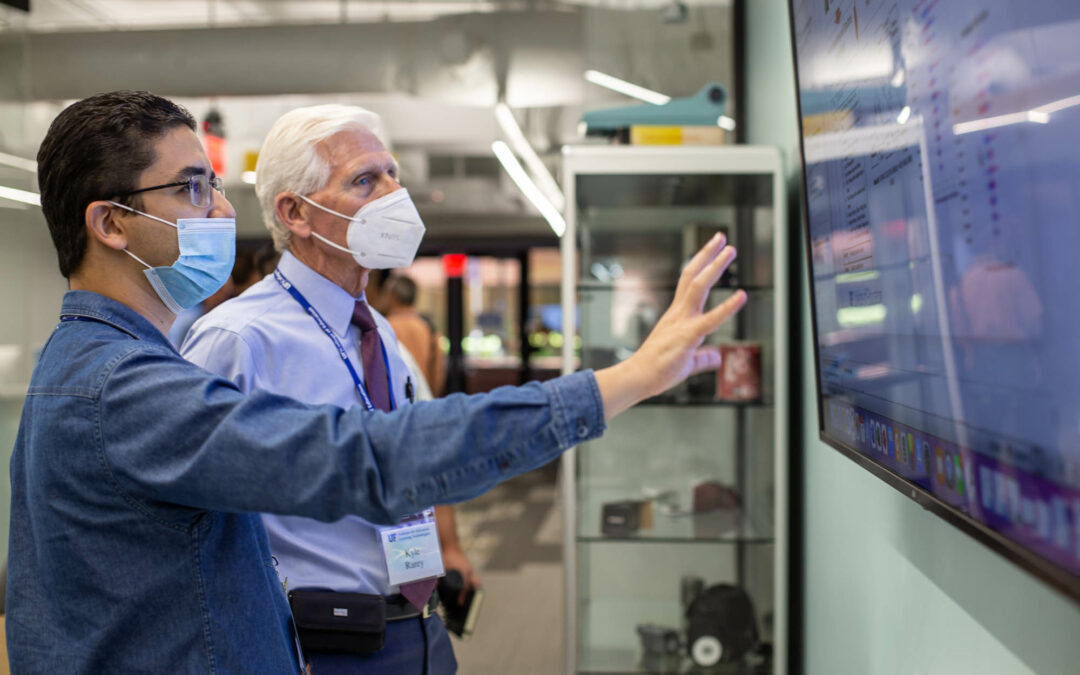 The University of Florida College of Education hosted the AI in Education mini-symposium, serving as an opportunity for researchers, educators, administrators and industry representatives to discuss the trends and issues in AI in education. As UF moves to become the nation's first comprehensive AI university, the College of Education's
Institute for Advanced Learning Technology
is positioning itself as a notable partner in AI research and instruction.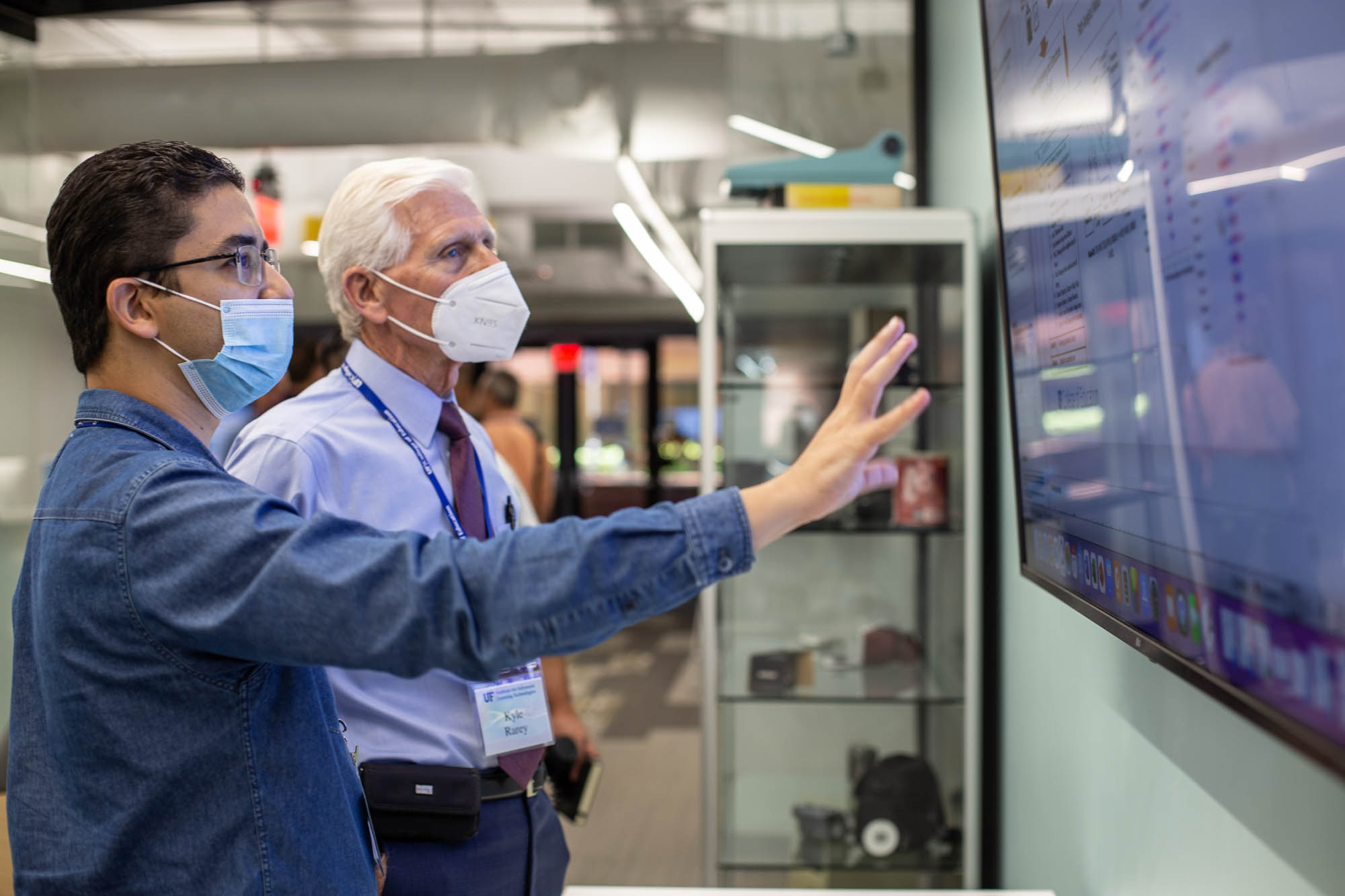 A symposium participant explains their research
"The response the symposium organizers have received from the community has been truly amazing!" said event organizer Pavlo "Pasha" Antonenko, an associate professor of educational technology and director of the NeurAL Lab. "What is really important is that the attendees represented so many different stakeholder groups. We had a number of local entrepreneurs join us, NVIDIA representatives, school leaders, people who work with FL policymakers in Tallahassee, and, of course, researchers from all over our state. You could observe emerging partnerships and collaborations during breakout groups and other networking sessions. AI is truly in the air!"
Faculty from the college presented in-progress applications of AI research. Anthony Botelho, assistant professor of educational technology, discussed using natural language processing and machine learning to create a parent-facing literacy screener to help close literacy gaps with at-home reading. Maya Israel, associate professor of educational technology and computer science education, shared outcomes from the first iteration of Camp DIALOGS. This two-week summer camp experience offers middle school students the opportunity to create spoken conversational apps while learning foundational computer science and artificial intelligence principles.
In posters, demo sessions and the course showcase, participants from the College of Education, College of Design Construction and Planning and the Herbert Wertheim College of Engineering shared projects and pedagogy that addressed AI education from early childhood through college. Antonenko was optimistic about what was shared during these sessions. "It is very exciting to see the new courses our COE faculty have developed on AI in education over the last year! Wanli Xing and David Therrialut's new courses are highly accessible, which is very important. Many people view AI as something that requires advanced data science skills, but the core concepts can be taught without such prerequisite knowledge. On the other hand, we are also offering exciting new courses that tie together AI and research methods— like Jinnie Shin's new courses on Computational Psychometrics and Natural Language Processing."
One pervasive idea was present throughout the day— making AI concepts accessible and relevant to learners of all ages and backgrounds. As AI is implemented through the totality of UF's curriculum, the researchers and innovators at the College of Education are translating research into practice to dramatically improve learning outcomes for Gators and learners everywhere.